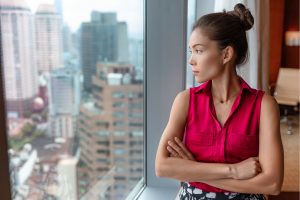 In Illinois, condo owners may be forced to sell as part of a deconversion sale, even if they strongly object to the deal. Here, our Illinois condo law attorneys explain Illinois law regarding forced condo sales.
Illinois Condo Deconversion: 75 Percent Approval from Individual Owners  
According to the Illinois Department of Financial and Professional Regulation, an individual condo owner may be forced to sell their property only if 75 percent of unit owners vote in favor of a bulk sale.
Imagine you own property in a 10-unit condo building and a developer wants to buy the property and convert it to apartments. If 8 out of 10 members agree to a bulk sale, you may be forced to sell — regardless of your objections, because 75 percent of owners agreed. However, if only 7 members approve the deal, the bulk sale would not go forward.
Note: There are two important exceptions. First, your condo's governing documents matter. The 75 percent approval requirement is found in Illinois law. Some condo associations have decided to require higher levels of approval. Second, the City of Chicago recently passed a local ordinance requiring 85 percent approval for most bulk condo deconversion sales.
Get Help From Our Chicago Condo Law Attorneys Today
At Keough & Moody, P.C., our Illinois HOA & condo lawyers have the skills and experience to handle complex condo deconversion issues. If you have questions or concerns about your association's rights or responsibilities, we can help. Contact us today for a confidential, no obligation consultation. From our office locations in  Naperville, Chicago and Tinley Park, we serve communities throughout the region.